Alison Bell Surrey Family Counsellor and Therapist
by Alison Bell
(Surrey, BC)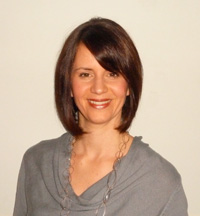 Alison Bell Surrey Family Counsellor and Therapist
Counsellor and Psychotherapist Surrey, BC
At Alison Bell Counselling and Psychotherapy, the developmental, emotional and psychological needs of each unique client are valued, explored, and nurtured. Specialized skills are provided in a compassionate therapeutic environment that encourages and promotes insight and change.
Whether it's child counselling, adolescent counselling, or family and relationship therapy, each client is supported to reach their therapeutic goals and to reach the fullest potential within themselves, in relationship to others and in their lives.
As a Surrey Counsellor, Alison has extensive training and experience in many areas of mental health and well-being, relationship dynamics, communication skills and developmental issues across the life span. Her unique combination of skills, training and experience provide the foundation for a therapeutic relationship in which each client can feel accepted, cared for and supported to make change.

Join in and write your own page! It's easy to do. How? Simply click here to return to Other Services in Vancouver.