Bars and Pubs in Vancouver, British Columbia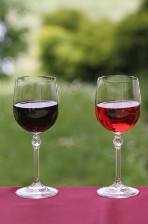 Welcome to our Bars and Pubs page where you will find every type of bar or pub you to suit your taste and atmosphere wishes. While Vancouver is known internationally for its massive club scene, Vancouver is also considered a pubber's paradise. In many ways, it will remind you of jolly o' London with pubs tucked into spaces next to hotels, businesses, shops and bistros.

People are truly casual here and they like to hang out with a few pints and friends on a regular basis. There are some really cool hangouts, a few of which mix in a strong singles scene that rivals that of the clubs. The Vancouver lifestyle is perfectly suited to the bar/pub goer.

Bars and pubs of different character and crowds are located throughout Vancouver's many neighborhoods. Check out the selection we have for you to try out. Cheers!




---
These are the Vancouver Bars and Pubs I've been too.
Here is a list of some of the bars and pubs I've been to in Vancouver. Some I like, some not so much.

Add your own opinion here too if you like!
These are all the pubs reviewed at Eye On Vancouver!
Click below to see contributions from other visitors to this page...