Nightclubs in Vancouver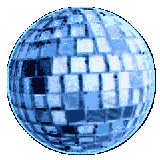 These top Vancouver nightclubs will be sure to get you out on the dance floor and shaking your groove thang! There are many clubs you can check out downtown or on the outskirts of downtown. There is something for everyone so be sure to find one that strikes your fancy. Check out these hot clubs and get ready for a fabulous night on the town!

Richards on Richards is one of the cities top venues. Many celebrities have performed on its stage. Two of the biggest parties in the city are held at this club on Friday and Saturday nights. Both of the parties are extremely popular among the young, attractive and stylish crowd who pack the huge dance floor. So, in order to avoid the lines and wait, make sure you get there early!

Richards has a dark and fancy atmosphere. Filled with subtle neon lighting, it provides you a cool setting for a few drinks, a lot of dancing and the greatest party you ever had. The central dancefloor is vast. It is surrounded by two main bars and an additional bottle bar to ensure that refreshments are always on hand and your thirst is always quenched. On the second level you can find two more bars and a spacious balcony. Make yourself comfortable and admire the moves being displayed on the dance floor from above. This circular balcony provides the perfect place to have a drink and to chat before hitting the floor.

The newly renovated "Atlantis" nightclub is the hottest of all nightclubs in Vancouver. With lavish visual effects, excellent resident DJs dropping heavy beats, and a second to none classy style, "Atlantis" is an up-scale and eye-catching place fir partying and hanging out. The Atlantis' scenery undoubtedly will take your breath away. The floor is embedded with lights and the dance floor is backed by a huge video screen displaying lush visuals to compliment the talent showing their moves on the podium. If you want to chill-out, there's plenty of seats to relax and enjoy a drink and you will not have to worry about waiting around at the bar with plenty of professional bar-staff on hand to keep your glasses full.

You can always hit the dance floor at Caprice Nightclub that is located on Granville street. The Caprice was a former movie theater under the same name and since then it has been completely renovated into a new and exciting entertainment complex. The Caprice offers two separate environments, the Caprice lounge and grill and the Caprice nightclub. This establishment offers day and evening hours which makes them a flexible place to visit. The Caprice lounge & grill offers large screen TVs, comfortable seating, a fireplace and a full kitchen menu. The bar is the perfect place to lounge after work and grab a bite or enjoy a cocktail before entering the club.

The Caprice nightclub, with its own separate entrance, is a two level elegant, modern and open dance club. The club features state of the art lights, video and sound, an elevated DJ booth, large dance floor,vip area and over ten serving stations.

Check out Shine Club where you can dance, dance, dance the night away with your friends. Is it the urban chic location of the up-and coming Gastown neighborhood. The friendly, great-looking and helpful staff make it a pleasant experience for all. It is very welcoming what with the hip, ultra-modern interior and warm atmosphere that is designed for dancing, drinking and lounging around. It holds the cities best MC's, DJ's and promoters to bring you an absolutely unique club experience every time they open their doors.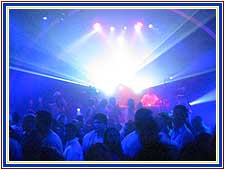 Tonic is one of Vancouver's hottest nightclubs with huge crowds every night of the week, great drink specials, a massive sound system, stylish decor and a friendly and attentive group of staff members.

There is one main floor with two balconies overlooking all the action. The first balcony is where you'll find the Harley Bar where we've also added an enclosed glass smoking room for your convienience. The second balcony is where you will find the VIP Bar where you can look over and watch the dance floor. We are creating a unique and different feel for Tonic and we invite you down to check it out for
yourself. Click here for a map.



Make sure you visit some of these other top nightclub venues in Vancouver! These all come highly recommended by Eye on Vancouver and if you ever want to suggest a new hot spot contact us and let us know! Get out on the dance floor tonight and get your 'groove' on!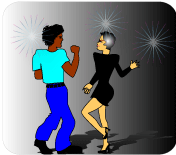 AU BAR


BAR NONE


CELEBRITIES


PLAZA CLUB


Shark Club


SONAR
Vancouver Telephone Directory
Please also visit our complete Vancouver Telephone Directory to do reverse address, reverse phone number and area code/zip code searches using the Vancouver Whitepages


Vancouver

is located in in the westernmost province of

British Columbia

in the country of

Canada

. With Vancouver's close proximity to the

United States

, Vancouver is Canada's gateway to the Pacific Rim nations and the rest of the

World

. Please visit these pages to learn more about British Columbia, Canada, the United States and other destinations around the World.