Paddlewheeler Pub
by Eye On Vancouver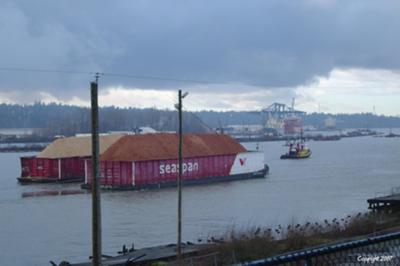 The Fraser River - a working river as seen from this photo
The Paddlewheeler Pub is in my old stomping grounds of New Westminster which is just outside of Vancouver.

There are two things that I love about this pub. The first is that it is located right on the shores of the Fraser River and the second I made a lot of friends in this bar.

On a recent trip I noticed they had given the pub a bit of a renovation and it looked good. The food is still so-so and the river spectactular!

A very friendly pub that is very welcoming to out of town visitor that stay in the hotel next door.
Join in and write your own page! It's easy to do. How? Simply click here to return to Bars and Pubs.