Downtown Vancouver


Eye on Vancouver presents, the heart of downtown Vancouver! Live in this fabulous energized and ever so healthy city and you will be amazed every time you discover yet another hidden gem at every corner. From a distance, especially from the air, the city of Vancouver appears to look like your typical city because of its' skyscrapers and central area. When you actually land on the ground, you finally realize that it is completely different from the rest of the big cities across the globe.

Approximately, 600,000 people live in Vancouver, Canada's third-largest city, and nearly 100,000 of then live downtown Vancouver. The city is where the action is from seawall to the center. You will love how this city makes you want to be even more active and get out there!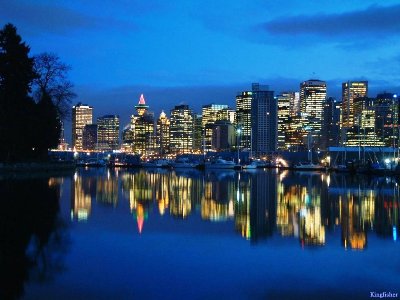 Vancouver is one of the hottest tourist destinations around! In addition to the city's scenic location, visitors are captivated by world-famous Stanley Park, the 180 city parks, and gorgeous colorful gardens and the natural park lands and forest areas near the city center.



Check out Vancouver's famous shopping areas and ever so famous Robson Street that stretches from one end of downtown to the other. This world-famous street has a history and was named after John Robson, Premier of British Columbia from 1889 - 1892.

Robson Street is now one of the most famous shopping streets in the world. You will find delicatessens, Canadian souvenir shops, restaurants galore, patisseries, top name brand clothing stores and so much more! You will have everything at your fingertips when living or visiting Vancouver.

Check out this map so you can find your way to the hottest action-packed shopping streets.