Golden Naturals Skin Care
by Marinella Tevely
(Langley, BC)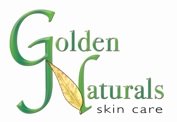 We are an online store based in Langley, BC and we offer 100% natural skin care products for women, babies and children, men and household cleaners. Our products are preservatives, fragrance, dyes and chemicals free.
We use only 100% natural ingredients in our goods and we use recyclable containers and packaging and we do not test on animals.
Please visit our website www.goldennaturals.com or contact us at orderdesk@goldennaturals.com You can also give us a ring 604 513-5060.