Ironwood Optometry Clinic | Dr John Kim | Optometrist
by John Kim
(Richmond, BC, Canada)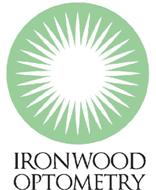 At our Ironwood Optometry, we pride ourselves in offering the utmost patient service and eye examinations. Our comprehensive vision exam goes beyond 20/20, to eye exams of the highest quality striving to improve quality of life and the overall health and well being of our patients through education, early detection, and innovative solutions. We have a knowledgeable and friendly staff and up-to-date medical technology for efficient and accurate services and products. We remain committed to providing you with truly outstanding eye care.

Dr. John Kim is the primary care optometrist at Ironwood Optometry. In addition to giving exceptional optometric exams for eye health and vision correction, Dr. Kim also specializes in contact lenses including orthokeratology & keratoconus, and diagnosis cataracts, retinal pathologies and early detection glaucoma. He also has experience with pediatrics, infant vision, low vision, vision therapy and pre- and post-operative LASIK and cataract surgery.




Join in and write your own page! It's easy to do. How? Simply click here to return to Vancouver Eye Care Information.