Looking for Job In Vancouver - British Colombia
by Raymond Manabela
(South Africa)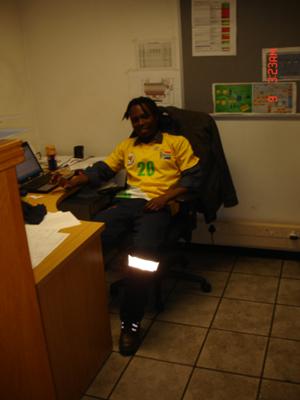 My name is Raymond Manabela 29 years old currently residing in the Republic of South Africa. I have graduated with National Diploma for Chemical Engineering at the Vaal University Of Technology. I am currently working in Sasol, one of the Petrochemical giants in the world and the only one that make or produces fuel energy from Coal using Fischer Tropsch Process.

I am currently a process technician in one of the Business Units here in Sasol Secunda plants but i would like to make use of my high potential to work oversees aspecial CANADA as they are seeking more people from outside their borders who can help with skills for their ecomomic growth and vice - versa. the reason i am applying engineering jobs in CANADA is because i have seen that are keen to welcome foreighners with potential skill as was broadcast in CURRENT TV/VANGUARD.


Join in and write your own page! It's easy to do. How? Simply click here to return to Jobs in Vancouver.