Popp's Shopping Mall
by Jackie Popp
(Ft Smith, Ar, USA)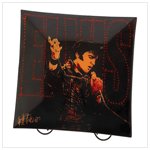 Elvis Plate
I have a online shoppingmall.
Every day products that you buy all the time.
Buying online is very cool. You don't have to get out in the bad weather. You save on gas. If you hate shopping in the stores then my shop is for you.You also don't have to wait in lines,or fighting over parking spaces.
We will also have made in america products, and products from around the nation.
We will also have personalized and customized prodcts. And I carry a line of nature products from my photography business.


Join in and write your own page! It's easy to do. How? Simply click here to return to Making Connections.