Queen Elizabeth Park Pictures Page 3 Page 1 Page 2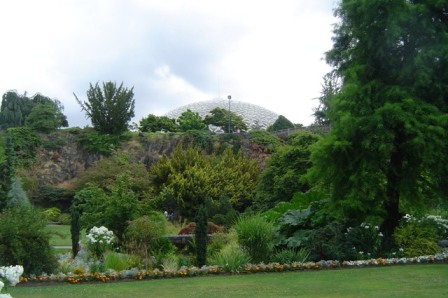 The Bloedel Conservatory in Queen Elizabeth Park.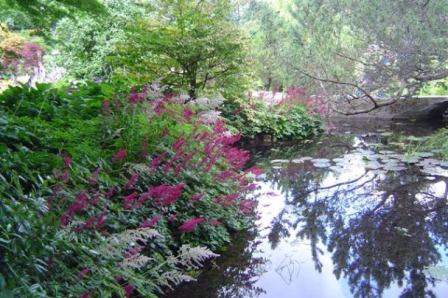 Some of the gardens in the park. Queen Elizabeth Park is maintained by the Vancouver Board of Parks and Recreation and there is no addmission charge to visit Queen Elizabeth Park.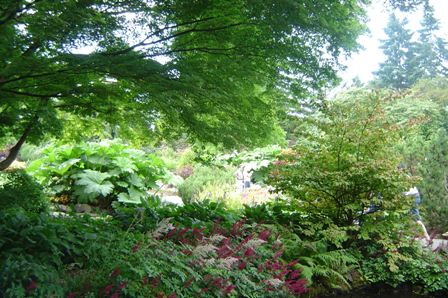 The gardens.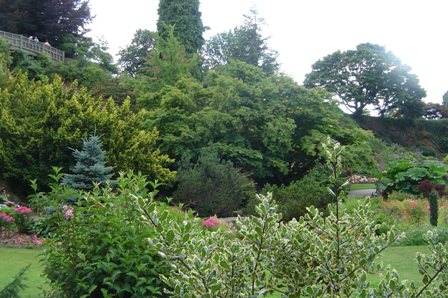 The Bloedel Conservatory would be up and to the left ( not in picture ) from this spot.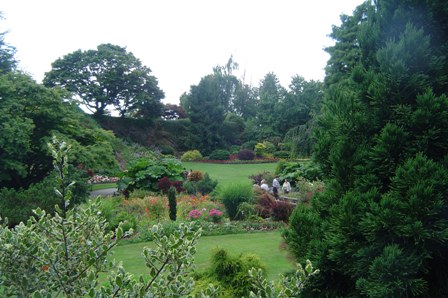 The next picture was taken above this spot and shows where I was standing when I took this picture.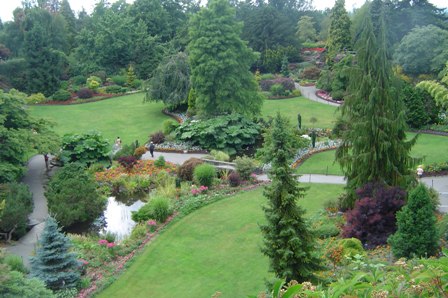 Isn't this beautiful?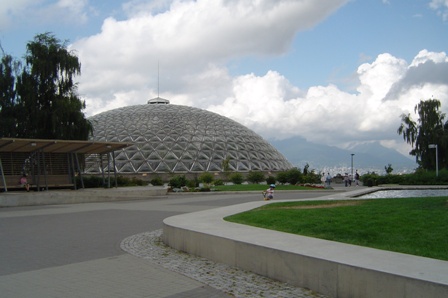 The Bloedel Conservatory. For a small entry fee you can visit one of Vancouver's most popular attractions which is home to over 100 species of birds. In recent years the Bloedel Conservatory was threatened with being shut down as a result of budgetary cutbacks within the City of Vancouver. This funding problem was/is a result of the economic crisis that is evident in most of the world's economies and Vancouver wasn't spared the effects of that. While I believe that the funding issues have been resolved and the Bloedel Conservatory is open, a beautiful place like this must never be threatened like that again!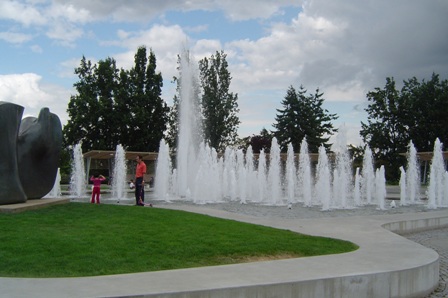 The fountains outside the Bloedel Conservatory. If you haven't noticed there is a link at the bottom of each page to direct to more information on the Bloedel Conservatory and Queen Elizabeth Park. Please visit the link and make Queen Elizabeth Park a part of your itinerary the next time you visit Vancouver. Page 1 Page 2

Queen Elizabeth Park
Queen Elizabeth Park - official website
Weddings, Dining, Attractions, Directions,
Cambie Street at West 33rd Avenue




(4600 Cambie St)
Comments?
If you would like to comment on this page please add it here.

Current Time and Weather in Vancouver