Roof Moss Removal and Repair - Surrey, BC ROTban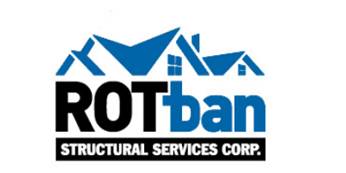 Roof Moss Removal and Repair - Surrey, BC ROTban
ROTban Structural Services provides roof repair, reroofing, gutter repair & installation along with a revolutionary new treatment system for moss and algae removal, ROTban.
A neglected roof in our soggy climate will not last. By doing preventative maintenance now, you will save significant money and hassle later. Let our experts provide a full assessment and recommendation of how best to preserve and extend the life of your roof, or if needed, the best replacement option.
ROTban - removing moss from roofs and preventing it from coming back
Over the last 25 years, owner Gregg McBurnie has been very active in the field of stopping rot and deterioration. In 1998, testing of our own ROTban Treatment began to show exceptional results, keeping roofs clear of unwanted moss, algae, fungus and other destructive, ugly growths. After proving the exceptional, long lasting effectiveness on cedar, asphalt and tar & gravel roofs, as well as verifying the safety of this treatment system, we took it to the public in 2001.
Used as a component, along with inspections and maintenance, the ROTban Treatment System has, over the years, proven itself with a living legacy of beautiful, long lasting roofs.
Now, hundreds upon hundredss of homeowners have benefitted from ROTban moss removal services.
Proactive maintenance and preservation of your roof will extend the life of your roof and save you money – Call ROTban Structural Services Corp. today.

Join in and write your own page! It's easy to do. How? Simply click here to return to Vancouver Home and Garden Information.