Search Engine Optimization Vancouver - Web Warrior Marketing
by Trina Leckie
(Vancouver, BC, Canada)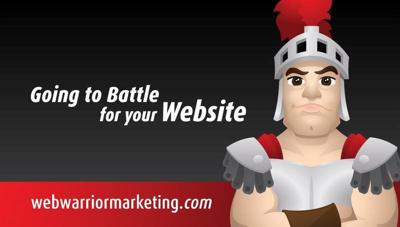 A nice-looking website is a good start, but unless people already know your website address or the name of your company, you will not get found when people type keywords in the search engines like Google, Yahoo, and Bing. It's the people who don't know your company name that you want to reach! With billions of searches on the Internet each day, think of all of the potential clients you could be missing out on without the help of our search engine optimization in Vancouver (SEO Vancouver). Don't let your competition get the upper hand!

Our SEO Vancouver services are a great investment. Your website is working for you 24/7, 365 days a year – nurture it. SEO is especially important for small businesses with limited marketing dollars – spend wisely. The possibilities of exposure with our search engine optimization services are limitless. Count on Web Warrior Marketing (SEO Vancouver) for search engine optimization in Vancouver, throughout Canada & USA including website analysis, website promotion, copywriting, link-building, social networking, and more! Contact our SEO Vancouver company now!
Join in and write your own page! It's easy to do. How? Simply click here to return to Other Services in Vancouver.