Vancouver Allergy
by Donna B
(North Vancouver, BC )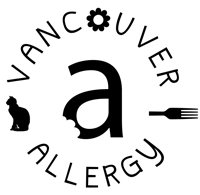 Get your life back!
http://vancouverallergy.ca | Kate Shivers, BSc, BEd of Vancouver Allergy is a holistic allergist. A holistic allergist uses a method called Bioenergetic Intolerance Elimination (BIE) to clear intolerances in the body without the use of needles. Freedom from allergies is possible. Bioenergetic Intolerance Elimination (BIE) is a state of the art device that can detect and clear intolerances in the body. Between 75 to 80% of intolerances can be cleared during the first session! If you are suffering from food allergies, environmental allergies, pet allergy, skin conditions, mold intolerances or hormone imbalances, then BIE can work for you. BIE is a device that transmits a low electronic frequency that is used on the accupressure points on the body to actuate and clear any blockages. This energy quite literally reprograms the body's cells so that the body will no longer see the allergy or intolerance as a threat, as a result ceasing to produce any unfavorable reactions. Put simply, no more allergy symptoms!

Call 604-754-2486 or email info@vancouverallergy.ca for more information on BIE or to schedule an appointment.

Located at
206A - 145 15th Ave W

North Vancouver, BC, V7M 1R9

Hours By Appointment
Monday 8-5, Friday 9am-5pm, Saturday 8am-5pm
Join in and write your own page! It's easy to do. How? Simply click here to return to Vancouver Clinic Information .