The West End


The West End of the city of Vancouver, British Columbia, Canada is located within the small downtown peninsula that neighbors world-famous Stanley Park and the areas of Coal Harbour and Yaletown, as well as the downtown financial and central business districts.

This "official neighbourhood" is defined, according to the city of Vancouver, the areas east of Denman Street, west of Burrard street and south of West Georgia Street.

This corner of downtown is especially famous among visitors for Robson Street, dining areas and the shops. Many shops, restaurants and cafes can also be found along Denman Street, a bit closer to Stanley Park.

This area is sometimes confused with the West Side of Vancouver (which denotes the western half of the non-downtown part of the city to the south) with is completely separate.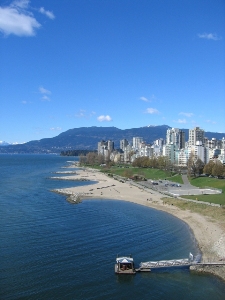 The well-known neighborhood of downtown Vancouver is a favourite destination for many local and international people. It is a HOT spot to live in because of its' ever-changing vibe. The boundaries of the West End are Georgia Street to the North, Stanley Park to the North, Burrard Street to the East and English Bay to the South.

It is a mixture of older heritage homes and many high rise apartment buildings along with all the greenery and was once known as the most populated area in North America. One of its' most popular beaches, English Bay Beach, which is a popular gathering centre for all people, tourists and locals alike. This neighborhood primarily attracts the younger crowds in search of the night life, yet in the day you can find every age group enjoying this fabulous area.