Yaletown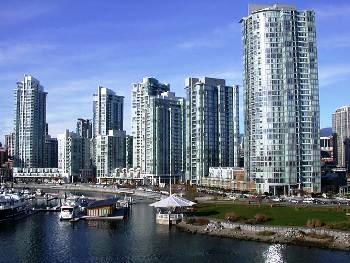 Welcome to the trendy neighborhood of Yaletown! This electric neighborhood was a warehouse district as late as the 1980s and was established in 1886 when Canadian Pacific Railway moved its maintenance yards from the town of Yale to Vancouver.

Yaletown is located on the waters edge of downtown Vancouver, where once situated a rundown warehouse district of Vancouver. Its rebirth started in the late 1980's, and has gradually transformed into a trendy urban community with a mix of condos, offices, little boutiques, cafes, restaurants, design companies and so much more.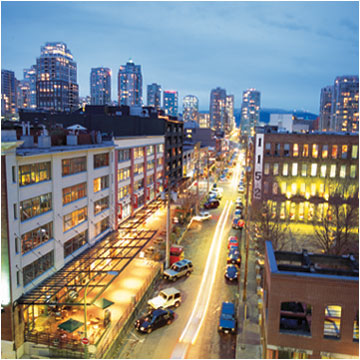 Today's Yaletown covers a much wider area than when it was first developed. There is still a considerable amount of building going on and many old warehouses are being converted and new apartment towers are being built here and on the adjoining Expo lands. It is definately a neighborhood for the artsy folk!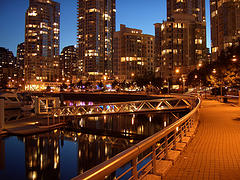 This neighborhood is now considered to be the area bounded on the North by Georgia Street, to the West
by Richards Street, to the South by False Creek and to the East by Cambie Street. Aside from just fashion boutiques there are new companies added to the flavor such as high-end restaurants, microbreweries, high tech and design companies, BMW's Mini Cooper showroom, boutique hotels such as Opus Hotel and art galleries. Yaletown's sea wall includes a mix of speed walkers, regular walkers, energetic cyclists, roller-bladers, joggers, skateboarders and a variety of canine friends. You might even see a cat being walked!

Located in the heart of Yaletown is probably Vancouver's most trendy food store called 'Urban Fare'. It is an upmarket food store with high-end products and delicacies and also has a restaurant and a coffee barfor those taking a lunch break or passing by.


If you are a yacht lover, you should head for the bottom of Davie Street where the newly developed marina berths house every type of boat imaginable. For those who cannot afford yachts, the waters of False Creek can still be enjoyed as the famous water service known as the Aqua Bus also leaves here on a frequent schedule for destinations such as Stamps Landing, Granville Island and Science World. Check out this map of Yaletown so you can become familiar with this ever so trendy neighborhood!